T his page contains links to recommended software for small businesses. I regularly use all of the software and services listed on this page. Either for building a new website or for maintaining or running an existing website.
This list is useful for me so I can easily find links to the software I need. I hope it will prove useful for other people as well. I have included brief notes about each section and software I've included.
Note: some of the links are affiliate links which mean I receive a small commission if you make a purchase.
Domain Registration
F or domain registration, this is the service that allows you to register your website name, e.g. mycompany.com. It's possible to get an all-in-one service that includes domain registration and hosting – SiteGround, for instance, does this. If you chose a separate domain registrar then I recommend NameCheap, I use them to register my client's domain and I have no problem with the price or service, You can easily point the domain to SiteGround or other hosting accounts if needed.
Website Hosting
C hoose your hosting account carefully. It has a huge effect on the security and performance of your website. Choosing the wrong hosting account can seriously damage your chances of making your website a success.
SiteGround
They have a data centre in Singapore which means websites load quickly (there are many factors that affect the loading of your website but it's good to know with Siteground your hosting account will not slow you down).
It's easy to install WordPress – you can do it from the initial setup. Depending upon your plan you can get daily backups of your website.
About WordPress Themes
A WordPress theme is the collection of files that defines the look and feel of your website. Many free and paid themes are available for WordPress.
Approximately 3000 themes at the time of writing.
A theme affects many important factors for your website including:
Performance
Security
SEO
User Interface / User Experience (UI/UX)
Choose your theme carefully. If your website needs to load quickly a "fully featured" theme with 80+ widgets is unlikely to be the best theme for you.
A simply, minimal theme that loads quickly may be all you need.
Best WordPress Themes
Best WordPress Theme: Elegant Themes
I recommend Elegant Themes, it comes with a bundle of Professional themes that include a page builder.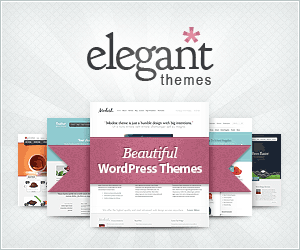 The Divi theme from Elegant Themes is flexible, comes with a page builder has many different layouts, including video background, landing pages, CTA (Call to Action), etc.
Includes plugins that help with Social Media and support for mailing list integration with AWeber and MailChimp.
About WordPress Plugins
A WordPress plugin is a collection of files (php, javascript, css, images, fonts etc.) that together improves an existing feature of the website or provides a completely new feature. WordPress contains a huge number of plugins, free and paid, currently around 40,000 plugins are available.
Some of the features you can get for your website through using plugins:
E-Commerce
SEO
Image Optimisation
Caching/Perfomance
Mailing list support
Form builders
Galleries, sliders
Best WordPress Plugins – free
Redirection
Best Redirection plugin for WordPress: Redirection
Sometimes you have broken links on your website. Maybe you've changed the url of a post or page or removed it. Whatever the reason you don't want the visitor to see a 404 page if you can help it. With a redirection plugin it's easy to redirect the request to an existing page on your website.
Best WordPress Plugins – purchased
T his is a huge area so I provide a table of contents for this section so you can easily jump to the section you are interested in.
E-Commerce
Image Optimisation
SEO
Backups
Security
Best WordPress E-Commerce plugin
Best WordPress E-Commerce plugin: WooCommerce
WooCommerce provides a full-featured e-commerce solution for WordPress websites.
Fun fact: WooCommerce powers 28% of all online stores! (Source: E-Commerce Usage Statistics)
You won't go wrong by choosing WooCommerce. It is customisable and has many paid and free add-ons available.
Best WordPress Form Builder plugin
Best WordPress Form Builder plugin: Gravity Forms
Create advanced forms with this drag and drop forms builder. It has many add-ons to help you integrate with other services such as crm, mailing list service etc.
You can use the forms generated for polls or surveys. It integrates with PayPal so you can create payment forms if needed.
Best WordPress Image Optimisation plugin
Best WordPress Image Optimisation plugin: Image Recyle
An often neglected area of the website. Considering the majority of data transferred for each page loaded is image data you would think more website owners would optimise their images. In practice, this doesn't happen and their websites can be slow to load.
Best WordPress SEO plugin
Best WordPress SEO plugin: Yoast SEO
WordPress is an excellent platform for blogging with many plugins that help with SEO and page layout. Combining content marketing with SEO and social media can help to boost traffic and conversions.
Best WordPress Backup plugin
Best WordPress backup plugin: Backup Buddy
Backups are essential, you could lose your site at any time due to a hacker, hardware malfunction or even just forgetting to renew your domain.
A backup plugin will protect you from all these following failures:
Hacks
Server crashes
Malware
User error
Deleted files
Bad commands
Backup buddy can be configured to automatically backup your website at predefined intervals and send the backup files to remote destinations (e.g. cloud hosted accounts such as Google Drive and others).
Best WordPress Security plugin
I definitely recommend that any public website should have a security plugin to block hackers. I personally use and recommend Wordfence.
Hackers routinely try to break into WordPress sites. Hundreds if not thousands of attempted logins can slow down the website for genuine visitors. Hackers, spammers can affect analytics, falsely increasing the number of websites hits that can make analysing the website traffic more difficult.
Using Wordfence with a premium license can block most of the hacking attempts. It has a built-in firewall and malware scanner and can be configured to block bots, spammers and hacking attempts.
A premium version of Wordfence needs a license key which costs US $99/year.
Best Professional Email account
Y ou don't want to spoil your image by having an unprofessional email address such as yahoo or gmail.com. Instead use an email address that ends in your company name, e.g. sales@mycompany.com. G-Suite from Google will handle your email account, plus it gives you 30 GB of online storage and access to Google Documents, Google Sheets and other applications.
G-Suite (formerly Google Apps for Work)
Recommended Mailing List software
Many business owners want to send emails to prospects and leads. I can recommend Mailchimp as it allows sending a large number of emails using their free account. If you need more advanced services like automation then you will need to upgrade to a paid account.
Mailchimp – For sending mass emails (mailing list), up to 2000 subscribers and 12000 emails per month
Best CDN software
Recommended CDN: KeyCDN
A Content Delivery Network (CDN) helps deliver your content to a worldwide audience. If you have visitors or customers in different countries then using a CDN will help you.
Associated WordPress plugins to use with KeyCDN
Cache plugin: WordPress Cache Enabler
Caches WordPress pages by saving the generated output to disk and then serving that output for all future requests. This can greatly increase the speed that pages are served since it avoids database queries.
Best Automation software
Best Automation software: Zapier
Y ou may have two different software systems that don't directly integrate with each other but you want to be able to transfer data between them. For instance, you want to write a row into a Google Sheets document for every twitter follower you receive. Automation software like Zapier will allow you to do that. It has over 600 integrations with software and SaaS services that allow you to hook different systems together.
Best CRM software
Best CRM software: Capsule CRM
I wrote a review about Capsule CRM. You can read it here: Capsule CRM review
Recommended Uptime Monitoring service
Best Uptime Monitoring Service: Uptime Robot
S ometimes your website may go down. It could be a hardware failure, third party software failure, software bug, database down or something else.
Having an uptime monitoring service means you get informed within 5 minutes (if you are using the free plan from Uptime Robot). You can either fix the problem yourself or get in touch the support for your hosting account.
Highly recommeneded for e-commerce sites.
Final Thoughts
Did I miss any obvious choices? If you have recommendations that I missed let me know in the comments below.